A restaurateur caught a lot of flack for insinuating she created a "clean" alternative to Chinese food.
Before you ask, yes. She definitely is.
The Becky in question is Arielle Haspel, the nutritionist and owner of Lucky Lee's in New York's Greenwich Village.
The drama started when Haspel used a few colorful adjectives to explain how her colonization-infused lo mein is superior.
"We heard you're obsessed with lo mein but rarely eat it," she wrote on Instagram. "You said it makes you feel bloated and icky the next day? Well, wait until you slurp up our HIGH lo mein. Not too oily. Or salty."
She got a deserved tongue-lashing across social media and on Yelp. The post eventually disappeared.
Ohhhh I CANNOT with Lucky Lee's, this new "clean Chinese restaurant" that some white wellness blogger just opened in New York. Her blog talks about how "Chinese food is usually doused in brown sauces" and makes your eyes puffy. Lady, what? #luckylees pic.twitter.com/ASXtVs3kFS

— MacKenzie Fegan (@mackenzief) April 9, 2019
Ethnic foods are often fetishized or shamed, depending on how the culture is perceived in western narrative. Lucky Lee's isn't even creative in terms of food shaming. CNN released world most "revolting" food in 2011 and it's still circulating. What's number 1? 皮蛋 Fermented egg

— Tony Lin (@tony_zy) April 9, 2019
How offensive! White chef at Lucky Lee's pretending to clean up Chinese food! Completely ignorant of the sophistication of Chinese food and its use of fresh ingredients for thousands of years. Go visit Asia, try the Chinese food and come back humbled!

— Donna Meyer (@Stepintoyorlife) April 10, 2019
I'm TIRED of 'ethnic' food being derided for not being 'healthy' so white people can save it from the people who created the recipes & flavor combinations. Lucky Lee's Yelp boasts "less oil" and "home ingredients and special cooking techniques" ... WHOSE HOME? WHAT'S SO SPECIAL?

— Shireen Rose Shakouri (@sheermean) April 10, 2019
Unfortunately, it doesn't end there.
Haspel
tried to explain
herself to Eater, but she couldn't contain her Anglo-Saxon audacity.
"There are very few American-Chinese places as mindful about the quality of ingredients as we are," she said. "We're excited to offer it to people who want this type of food, and it can make them feel good and they can workout after and they can feel focused after and it will add to their health."
She claims to love Chinese food and patted the hell out of her bland back for allegedly celebrating diversity.
"I love love love American Chinese food. I made some tweaks so I would be able to eat it and my friends and other people would be able to eat it," she said. "I am by all means never ever looking to put down a culture at all. I am very inclusive, and we're here to celebrate the culture."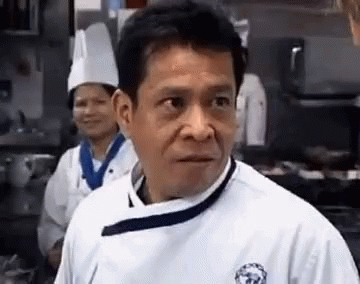 We could insert another witticism here, but writer Esther Tseng said it best.
"It's very much erasure, the way that she's stepped on years and decades and centuries of tradition, of the migration of Chinese immigrants who were actually banned from taking jobs that were reserved for white people," Tseng told Gothamist.
"Either doing a Chinese restaurant or running a laundry were the only jobs that they were allowed to do. Does she know that? Does she know that history? Does she know why there's sugar added to some Chinese recipes, in order to cater to the white palate?"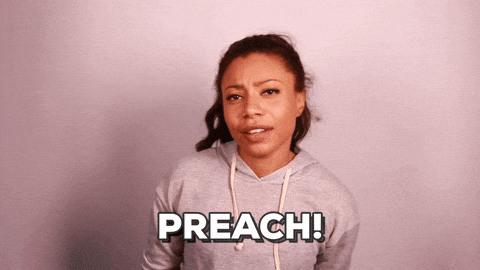 Haspel tried to do some damage control on Instagram and ended up white-splaining Chinese food.
"When we talk about our food, we are not talking about other restaurants, we are only talking about Lucky Lee's," the post read. "Chinese cuisine is incredibly diverse and comes in many different flavors (usually delicious in our opinion) and health benefits. Every restaurant has the right to tout the positives of its food. We plan to continue communicating that our food is made with high quality ingredients and techniques that are intended to make you feel great."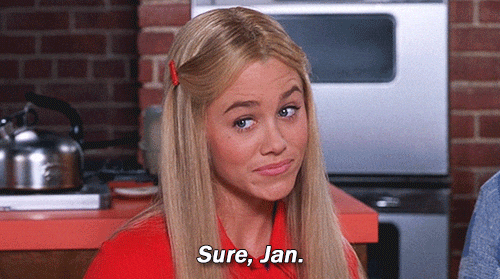 Whew, white folks love to colonize everything but their lane.
Now, check these out:
How Sway?: Candace Owens Tells Congress White Supremacy Is An Election Strategy
Whoopi Goldberg May Have Very Well Saved Joy Behar From A Trip To County Jail
Lori Loughlin Indicted By Federal Jury In College Admissions Scandal