My mom and dad were born in 1956 and 1954, respectively, and just like us millennials, black music has been the soundtrack of their lives. We have Beyoncé and Trey Songz; they had Tina Turner and Little Richard. But uniquely, my parents, being baby boomers, were given the (sometimes not so great) experience of growing up during the peak of the Civil Rights Movement and also, the origination of "Soul Music" - a big, bold new sound that emerged during this very significant time. Their music carried over into my life as a child and I've felt the effect of the heartfelt tunes on the artists that I love today.
What makes "Soul Music", soul music? I think the easiest answer is found in the name of the genre. Soul Music cuts through our bodies and resonates off our bones; we feel it deep within our gut. You know it when you hear it. A more historic or tangible answer would be that it is a combination of Gospel and Doo-Wop music, dating back to the early 1950s. A clear vision of the merge can be heard in the recordings made at the time by Etta James and Ray Charles. The moving sound that was created also fittingly aligned with the desegregation of the United States.
The Classic Soul Singer
The singers that were at the beginning of the powerful genre were proud, daring and insanely talented. There is the aforementioned late Ray Charles, who is often thought of as popularizing Soul Music with hits like, "Georgia On My Mind" and "Hit The Road Jack". The distinct gospel vocals and cool swinging Doo-Wop chords are blatant in his compositions. Then, there is Aretha Franklin, who is unarguably the "Queen of Soul". A song of hers, in a string of many others, that earned her that title is "Ain't No Way", a tune that is such a blueprint of soul vocal stylings, that many of the R&B (and pop) girls of today continuously thieve those distinctive riffs and runs.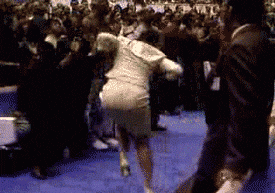 Sorry. I had a moment. That is what Soul Music can do to you - freeze you, make you feel and possibly, even shed a tear (I'm not crying…).
Other classic singers of the early days of the genre are Marvin Gaye, his gone-too-soon duet partner Tami Terrell (their song, "Ain't No Mountain High Enough", is, and will always be, everything), Sam Cooke and James Brown.
The Modern Soul Singer
As time moved into the 1980s and '90s, the sound (and look) of Soul Music transitioned a bit. The music became slick with the advent and use of MIDI (basically, electronic music made with the use of keyboards and beat machines) and popular white soul singers (commonly referred to as "blue-eyed soul") like Michael McDonald, started to make a come up. Disco, funk and even hip-hop began to overshadow Soul Music, but then, the mid 90's welcomed an unexpected resurgence.
Neo-Soul, something that most would consider a sub-genre of Soul Music, gave new life to the space. D'Angelo's debut album Brown Sugar seemed to have set the fire for a slew of similar artists such as Jill Scott, Erykah Badu and Maxwell. The sound was sexy, but the coolness of the new soul didn't change the heart of it. I remember older cousins burning mix CDs full of the music when going out on dates. I discovered exactly why when I got older and made a few of my own …
The 2000's introduced a line of new Soul Music creators that infused fresh energy to the genre, while cleverly taking it back to its roots. Anthony Hamilton's aching voice soared on his breakthrough record, "Charlene", Musiq Soulchild had everyone and they mama attempting to blow "Love", and Alicia Keys, with her song, "If I Ain't Got You", was a celebrated return of an artist sitting at a piano and pouring out their emotions.
I grew into adulthood during this time, so I can go on and on about how Soul Music shaped and shifted back into prominence. Like my parents in the '60s and '70s, the sounds of the genre from the 2000s were the soundtrack to my life.
*I can't leave without giving a mention to Jazmine Sullivan, an incredible soul singer who is TERRIBLY underrated.
The New Soul Singer
The soul singers of today are the most unique artists sitting in the music industry. They come in all shapes, sizes, and colors, and they commit to writing honest, often autobiographical, musical stories. Another interesting thing that I find most of them have in common, is that they often sound like they, vocally, could fit perfectly in the early days alongside Aretha and Ray.
Leon Bridges broke out to critical acclaim in 2015 with his debut album Coming Home, Andra Day dominated radio with her song "Rise Up", BJ The Chicago Kid sliced through the noise in 2016, and my managing editor unknowingly pimped me onto Anderson Paak, who, after listening to his album, is by ALL means, the definition of Soul Music today (and should've won that damn Best New Artist Grammy. ROBBED!).
And I would be dead wrong if I didn't point out the "blue-eyed soul" of today. Do I even have to name those dominating artists? I think they are wildly talented and deserving of every bit of success, but there is nothing like a black artist delivering Soul Music. The pain, the joy, the sex and the struggle just seem more honest, relatable and effortless. It's genetically in our blood. It's not one relationship we went through, it's our parents', grandparents' and great-grandparents stories we've connectedly lived too.
Listen to Anderson and BJ tell it, seamlessly intertwining Soul Music with rap, taking the sound to new heights.
What in the world will Soul Music be like in the next decade? As you can see, the genre has gone through so many changes (sometimes extreme) but has managed to thrive. And that is no surprise. Soul Music was built on hope, heart, and survival, and because those things are such an integral part of our lives every day, it'll always be around…and deep within our hearts.
Who are your favorite Soul Music singers and how has their music cut deep within your life? Let's talk about it below!