We say the phrase, "Happy Holidays" during this time of the year to be political correct, but let's be honest – many people that use that phrase aren't thinking of those that celebrate Kwanzaa. Retail stores and commercials will advertise Christmas to the max, and sometimes you will find a strong representation for Chanukah, but where is the love for Kwanzaa?
Kwanzaa was created in 1966 by Dr. Mualana Karenga, professor and chairman of Black Studies at California State University in Long Beach, CA. After the Watts riots in Los Angeles, Dr. Karenga searched for a way to bring the community back together as one. The name Kwanzaa derives from the phrase "matunda ya kwanza," which means "first fruits" in Swahili. The holiday is observed from December 26 to January 1, celebrated through songs and dances, storytelling, African drumming and much more. While lighting the Kinara, one of the seven principles are said aloud each night to represent values of the African culture used reinforce unity amongst the African-American communities.
Photo: Evan Frost / MPR News
30 years after Kwanzaa originated, Titilayo Bediako was trying to figure out a way to help black students at Lyndale Community School. "I said, I am going to start something that focuses in on black children's' successes, rather than their failures," Bediako explains to MPR News.
Thus, she introduced her students to Kwanzaa, teaching them about how people of African descent relied on the seven principles to survive hardships and make a difference in the world. These lessons eventually turned into an after-school program called the We Win Institute, which she created as a space for students from diverse racial and ethnic backgrounds to improve in school and become more confident people. The program provides mentoring, academic help and a youth gardening project for youth between the ages of 5 and 18.
Chandra Nwasor, a student apart of the initial We Win group, now has two children in the program. Her 6-year-old son will be in this year's Kwanzaa production. Her son's favorite Kwanzaa principle is self-determination while her 4-year-old daughter has learned how to sing the black national anthem, "Lift Every Voice and Sing." Nwasor describes the We Win experience as "empowering" and reminisces about how it taught her and the other students about getting back to their roots and the greatness of their ancestors.
"We need to be teaching children about their history and their greatness," Nwasor explained. "A lot of times, especially in media and things we're only hearing about the bad things going on, or a lot of just negativity."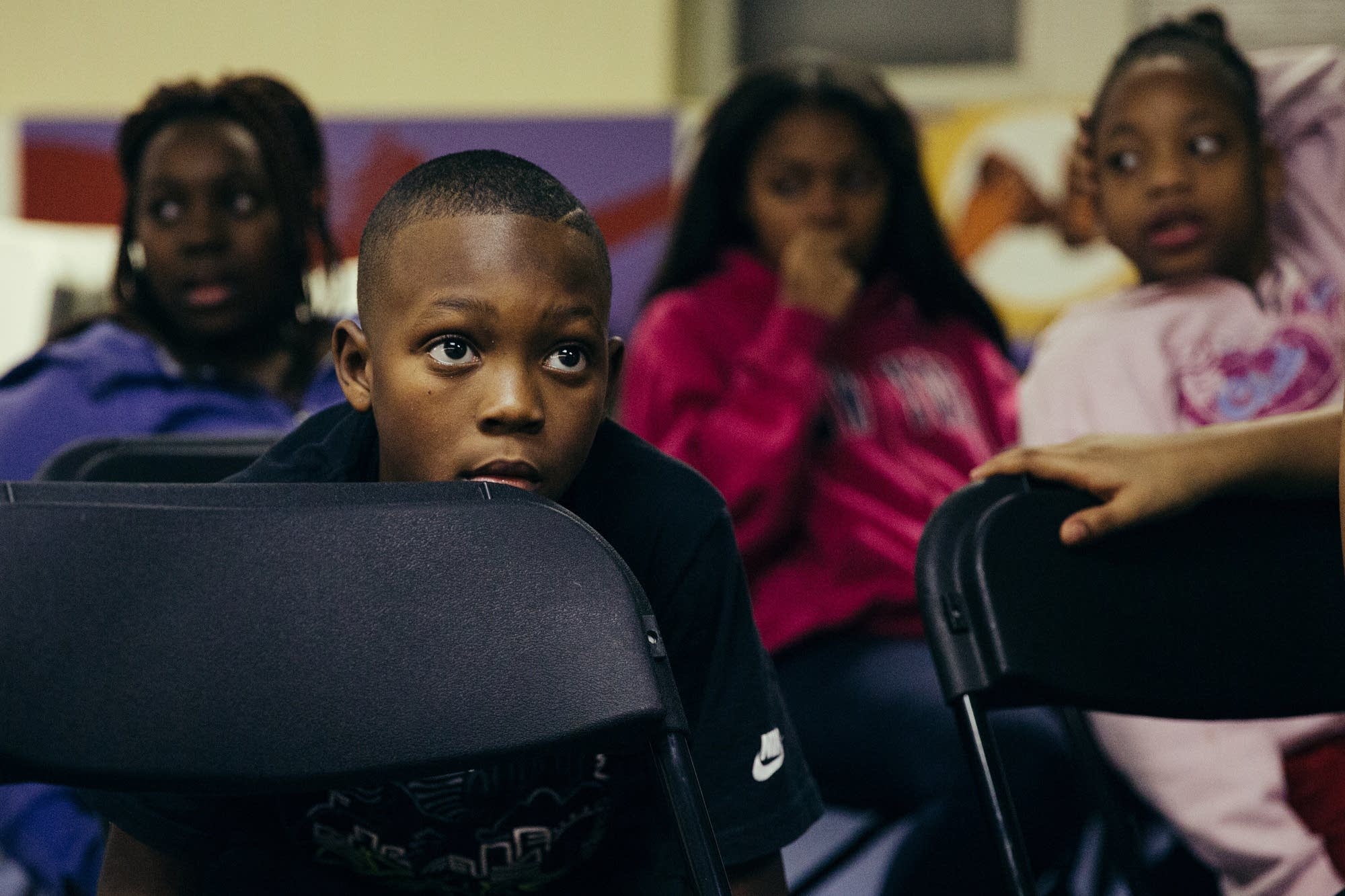 Photo: Evan Frost / MPR News
Nwasor is one of many students that continues to teach their kids the lessons they learned from Bediako all those years ago. Bediako vividly remembers running into a student she hadn't seen in 15 years. She hugged Bediako and thanked her for instilling values into her that she now teaches her five children. "She said that I was her favorite teacher and how she takes the principles of Kwanzaa, and how she teaches them to her children," Bediako recalled, "and what a difference it makes in terms of helping them learn how to love themselves."
Twenty years later, that simple yet powerful class lesson has grown into an institution that hosts an annual musical Kwanzaa celebration. This year's program at the Ordway Theater promises to be the biggest one yet.
---