Michael B. Jordan has been killing it this year. Between shocking the world as Killmonger in Marvel's Black Panther and gearing up for the release of Creed 2, somehow the actor has still found time to become the new face of Coach worldwide.
The 31-year-old will step up as the first-ever global men's ambassador for the designer label, Variety reports. Jordan's deal with the company gives him room to not only star in the upcoming spring 2019 advertisements for the brand's clothing, accessories, and fragrances, but also be take some creative lead on "special design projects" alongside creative director Stuart Vevers.
"Michael is cool and authentic, and he really embodies the Coach guy," said Vevers in a press release. "I've had the chance to get to know Michael over the last couple of years. He always looks great in Coach, so it felt really natural to build our relationship."
Coach is entering a new era of branding, and the partnership with Jordan is reflective of that. In 2016, the brand partnered with Selena Gomez in a $10 million deal. Since then, she's be seen in a multi-season of pieces, fronted the seasonal campaigns, hosted pop-up shops, and advertised via her Instagram account. Her work is likely a foreshadowing of what we will see from Jordan.
"I'm looking forward to jumping into the creative process and exploring fashion through a different lens," Jordan said.
We're looking forward to seeing what you do too!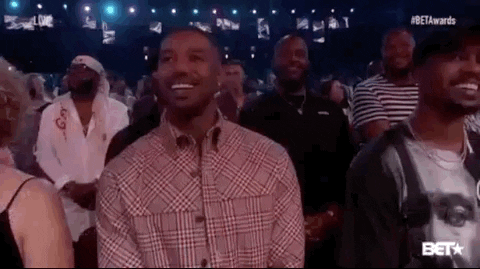 Liking this content? Check these out:
Michael B. Jordan Reposted A Music Video Praising Black Women And It Went All The Way Left
'I Ain't From Wakanda:' Michael B. Jordan Hilariously Rejects Wakanda Salute From White Interviewer
Michael B. Jordan Takes Time Out Of His Busy Schedule To Clapback At A Hater, And We're Loving His Response