The NFL has become a key part of the national conversation on race ever since Colin Kaepernick's national anthem protests.
Kaepernick, of course, wasn't signed by any teams this year; many believe his protests had something to do with that. Some have even chosen boycott the league until Kaepernick finds a new home.
On the other side of things, of course, is President Trump, who publicly chastised the NFL players who have continued protesting without Kaepernick. As the nation argued, the president tweeted and NFL television ratings dropped, NFL commissioner Roger Goodell put his foot down, announcing that players "should stand" for the anthem.
Some team owners have entered the fray as well.
A month ago, Cowboys owner Jerry Jones issued a statement that said national anthem protesters on his team would be disciplined.
After Jones' proclamation, Dallas Cowboys defensive end Damontre Moore continued to protest during the national anthem, placing his fist over his heart during the song, and raising it after. Moore was joined in doing so by only one of his teammates, defensive tackle David Irving.
"It's just something that I do," Moore said, according to the Washington Post. "I've got my morals. I've got my values and my things that I think about. I don't want to cause no attention to nobody else and bring unwanted attention, but on the same token, you know, there's certain things that people are doing it for."
During last weekend's game, Moore protested with his fist.
This week, Moore was cut from the team, the New York Daily News reports.
Despite Jones' threat to punish any Cowboy who protests, the team claims that Moore's cut isn't related to his protest.
"We had to make a roster move and we just felt like the best decision for our team was to release Damontre Moore," said Cowboys coach Jason Garrett, via NBC Sports.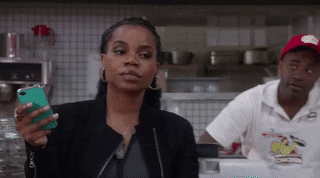 Moore has appeared in three games for the Cowboys this season. Apparently, Moore was released to make room to sign kicker Mike Nugent.
So, Moore is now a free agent. 247 Sports reports that things may work out well for him in the end, however. Although it's early days, it looks like a Seattle Seahawks reunion could be on the horizon. The team is looking at Moore, who previously played for Seattle in 2016.