In July, Shadow & Act announced that the streaming service, Hulu, will be recreating ABC's TGIF classic lineup from the late '80s and '90s. ABC's TGIF lineup included the following family-friendly sitcoms: Step by Step, Perfect Strangers, Full House, Family Matters, and Hangin' with Mr. Cooper. The latter two sitcoms are arguably classic sitcoms among the black community. After reading this announcement, I thought about the other classic black sitcoms that streaming services need to pick up. Below are my suggestions:
1. Girlfriends (2000)
THE Mara Brock Akil put her entire foot in this show! If you are one of those millennials that have no idea what Girlfriends is, I'm sorry. But in an attempt to serve no justice to the brilliance of this show, imagine Sex And The City plus #BlackGirlMagic. I was only five years old when this show premiered, but I was an avid watcher and I know if Hulu acquired this show, you would be too. Plus, it would be a major L for Netflix because they were in talks with Akil to pick up the show and never did.
2. Moesha (1996)
MO to the, E to the, MOESHA. Moesha was one of those shows that I could not wait to watch before heading to cheerleading practice. Moesha showed me what to anticipate once I got to high school, as it depicted the misadventures of the female protagonist as she journey through young adulthood. Issa Rae said it best to The New Yorker: "I don't think since Moesha have we followed the lives of black teens." So until we get that show, let's binge watch Moesha.
3. The Parkers (1999)
Due to her performance in Moesha, Countess Vaughn landed her own spin-off show, The Parkers. The Parkers followed the lives of mother daughter duo, Kim and Nikki, as they both attended Santa Monica Community College. This show is full of laughter and jokes as both characters get themselves into peculiar situations. And who could forget about Nikki's obsession with Professor Oglevee?
4. One on One (2001)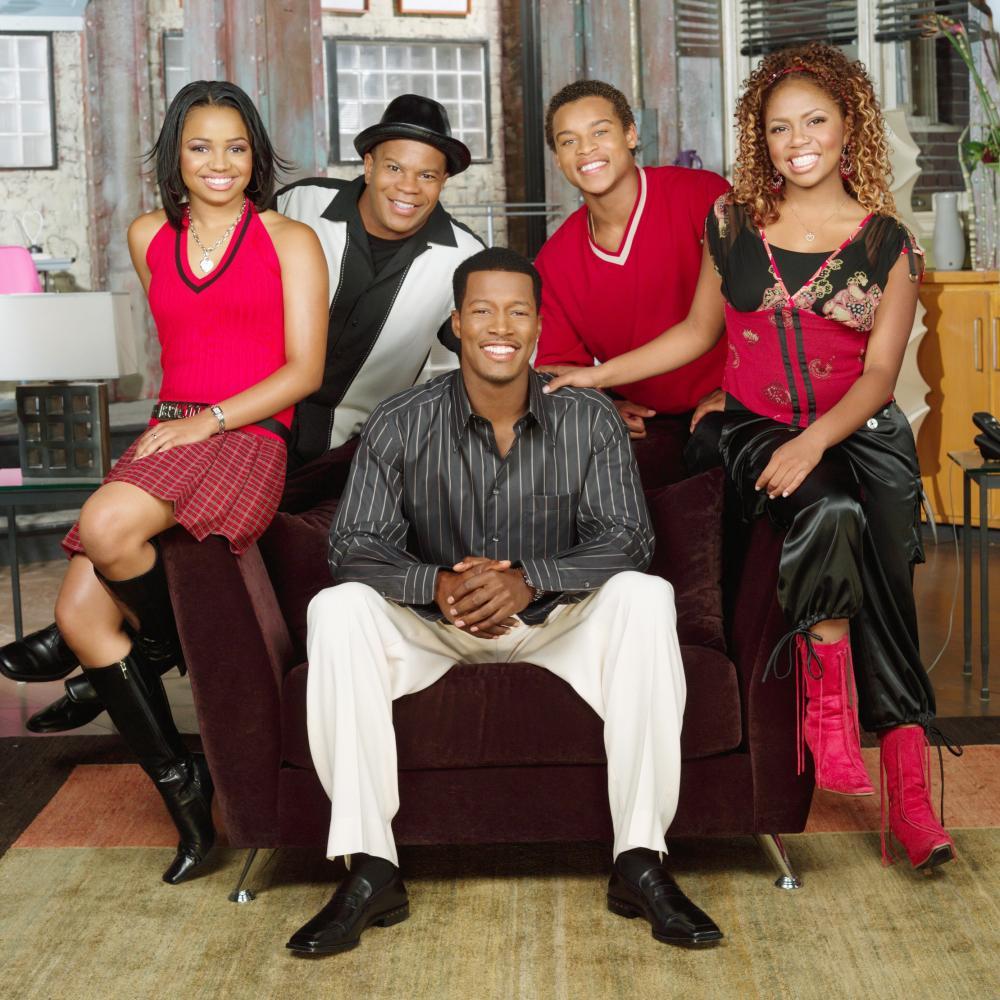 Name a show that depicts a black man taking care of his daughter by himself. I'll wait.
Well, that's exactly what One on One did. One on One followed the life of bachelor, Flex Washington, when his daughter, Breanna, comes to live with him. This show depicted the challenges and joys of single fatherhood, while giving the audience a look into the lives of black teenagers.
5. Living Single (1993)
Last, but certainly not least—Living Single. Living Single definitely needs to make a resurgence on one of these streaming services. The TV show was set in Brooklyn following the lives of six black friends as they navigated careers, relationships, friendships and life in general. Imagine Friends, but black (and better). In an interview on Watch What Happens Live, Queen Latifah stated that she is in the works of reviving Living Single. Whether that revival will feature new characters or the old characters in their later years, I don't know, but until the revival, I think we would all enjoy catching up on the older episodes.
Whether these shows will make a comeback on a streaming service is unknown, but I'm sure if we come together and share this article, we can get some conversations happening. So, please comment and share!