The impacts of literacy on children of color cannot be overemphasized. Literacy is often found to be an indicator of fullness and longevity, a key determinant in health and economic outcomes. 1 in 4 children in America are unable to read, meaning that many as 44 million adults in the United States are functionally illiterate. In 2011, America was the only free-market country where the current generation was less educated than the previous one. Although America's lack of investment in public education is riddled with racism, segregation and a deficiency in strategic political foresight, the breadth of information and innovation around literacy promotion is inspiring. Below, enjoy a list of innovative tactics used across the globe to increase literacy.
1. Books From Birth in Washington D.C.
A DC Public Library program that mails a book a month to low-income children, from birth until the age of 5. By the time the child reaches their 5th birthday, they're equipped with a robust library of their own, boosting literacy efforts in attempts to close the 30 million word gap between affluent and low-income children.
2. Public Libraries in Medellin, Colombia
Innovative mayor of Medellin, Sergio Fajardo, spearheaded efforts to reverse segregation through design and architecture. Famously stating "Our most beautiful buildings must be in our poorest areas," Fajardo built beautiful libraries and other infrastructure projects in the city's worst slums. The building of new libraries coupled with allocating more funds to education, ignited significant change in Medellin, improving literacy and empowering locals.
3. The Canterbury Imagine Project, West Yorkshire, United Kingdom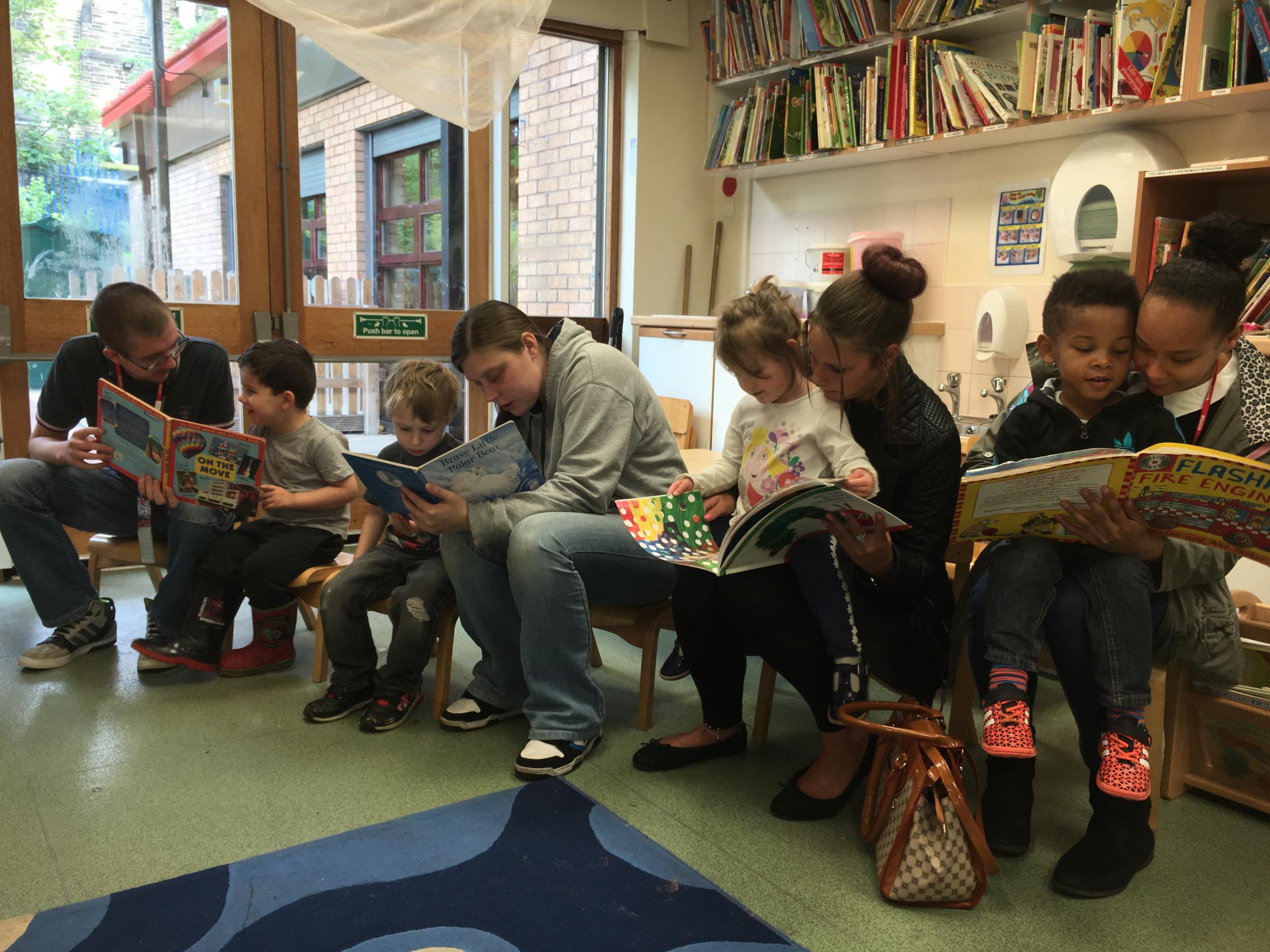 The Canterbury Imagine Project provides free books to families who cannot afford them. Serving a mostly immigrant population, the Canterbury Project also sends a free book each month until the age of 5, sparking literacy and engagement among first-generation youth in Yorkshire.
4. Barbershop Books, Barbershops Across America
Barbershop Books is a community-based literacy program that creates child-friendly reading spaces in barbershops for boys ages 4-8 by providing free books to barbershops to optimize children's idle time. It leverages the cultural significance of barbershops in black communities to connect black men to black boys' early reading experiences, to improve black boys' access to engaging children's books, and to increase the time black boys spend reading for fun.
5. The Book Express in Bartholomew County, Indiana
The local public library in Bartholomew County is re-starting the Book Express program, which sends a bus into low-income areas to give free books to preschool children. In addition to providing free books, the Book Express works with parents to support them in improving their child's literacy by teaching the benefits of early literacy and reading.
What do you think about literacy promotion? Let us know in the comments below