Donald Glover blessed us in 2016 with his breakout FX series, Atlanta. Then, he really touched our souls at this year's Golden Globes. In Glover's acceptance speech for Best Television Series - Musical or Comedy, the star and show's creator thanked the "black folks" from the show's premise in addition to hip hop group Migos for their song, "Bad and Boujee". As millions anticipated what he would say next, Donald noted as millions watched, "That's the best song ever."
Peak blackness. The next morning, Spotify streams for the song skyrocketed 243 percent for the ATL hip-hop trio.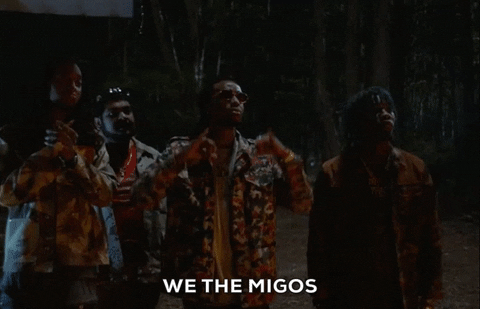 Photo: FX
Since we're on the topic of "bad and boujee," then we must pay homage to those true baddies both past and present on the small screen. In no particular order, check out these 15 memorable "bad and boujee" women from our favorite shows.
1. Francesca "Fancy" Monroe, The Jamie Foxx Show
Photo: WB
Front desk boujee.
2. Alicia, Moesha
Photo: UPN
Roommate from hell boujee.
3. Melanie Davis, The Game
Photo: The CW
Med school boujee.
4. Laura Winslow, Family Matters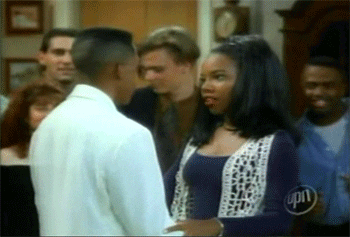 Photo: ABC
Girl next door boujee.
5. Michaela Pratt, How to Get Away With Murder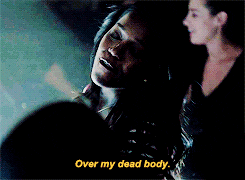 Photo: ABC
To die for boujee.
6. Diane Johnson, black-ish
Photo: ABC
Boujee-ish.
7. Molly Carter, Insecure
Photo: HBO
Corporate boujee.
8. Anika "Boo Boo Kitty", Empire
Photo: FOX
All in the family boujee.
9. Sandra Clark, 227
Photo: NBC
Yaaaaas boujee.
10. Regine Hunter, Living Single
Photo: FOX
"New wig, who dis?" boujee.
11. Toni Childs, Girlfriends
Photo: UPN
Fresno boujee.
12. Hilary Banks, The Fresh Prince of Bel-Air
Photo: NBC
Clueless boujee.
13. Lisa Turtle, Saved By The Bell
Photo: NBC
Bayside boujee.
14. Whitley Gilbert, A Different World
Photo: NBC
15. Dominique Deveraux, Dynasty
Photo: ABC
Let us know your "bad and boujee" TV baes below in the comments!
---